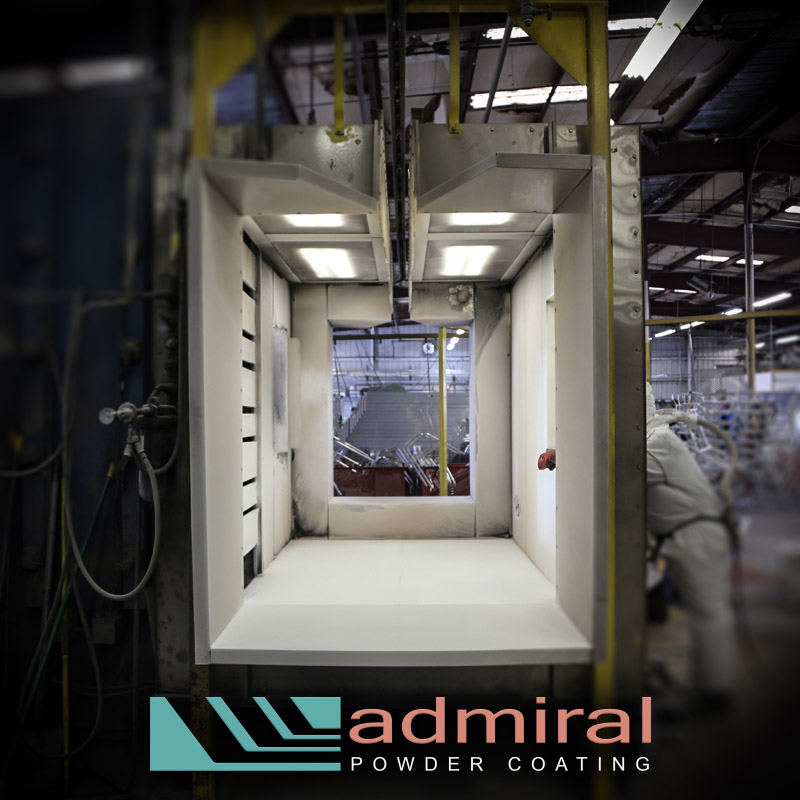 Admiral Powder Coating is a division of Ocala-based Admiral Furniture. Admiral Furniture is a Family-owned and operated business in Ocala, FL that was established in the mid 1950's.
We provide a powder coat finish to your products that will exceed the demand for mid to large production-scale manufacturing. We offer numerous trending colors, in both smooth and textured powder coat finishes, that will exceed your every need. Based on the customer's preference, we have the ability to sandblast or chemically etch your products to guarantee the proper adhesion of the powder coating.
Our Vision is to attract and develop long-term customer relationships in a multitude of industries while focusing on the requirements and specifications of their powder coating needs. Our facility is capable of providing a high-quality powder coated product through the use of our 800-foot powder coating line, which is equipped with a chemical wash system, sandblasting capabilities, GEMA Guns and an enormous oven that reaches 425 degrees. The possibilities are endless! Building and developing our powder coating infrastructure is an on-going priority to be as efficient and cost effective as possible.
Being a family-owned powder coating business in Ocala, FL, you will be able to pick up the phone at anytime and talk directly to one of the owners of the business. This kind of customer service is what you can expect from Admiral Powder Coating in Central Florida.
To learn more about our manufacturing and powder coat finishing solutions, Contact Admiral Powder Coating in Ocala, FL, today!